E38                             ISBN 978-3-033-07681-5 (in German)
Publisher and Distribution: The Paper Factory by Sina Merino
Contact via Twitter @SinaMerino, via Instagram sina.merino.3 or via www.facebook.com/Sinabooks
*******
Die Papierfabrik      ISBN 978-3-906112-33-6
La Cartiera (ital.)     ISBN 978-3-906112-35-0 (2nd edition)
Nebel über Durban ISBN 978-3-906112-09-1
Nebbia su Durban   ISBN 978-3-906112-82-4
Publisher and Distributor:
www.swiboo.ch @ Zumsteg Druck AG, Fritech-Park, Untere Grubenstrasse 1, 5070 Frick / Switzerland
Contact: Benjamin Zumsteg CEO, phone +41 62 865 40 94, b.zumsteg@zumsteg-druck.ch
swiboo.ch is an official publisher and member of the Swiss Book Association
*******
La Cartiera (ital.)    ISBN 978-88-99509-16-3 (3rd edition with foreword of Giuseppe D'Angelo, professor of contemporary history at University of Salerno/I)
Publisher and Distributor:
www.edizionipaguro.it @ Casa Editrice Paguro, Via Ferrovia 70, 84085 Mercato San Severino (SA)/Italy
Contact: Michele Citro CEO, phone 0039 089 821723, edizionipaguro@gmail.com
Edizioni Paguro is an official publisher and member of the Italian Book Association
the fastest way-online-orders via http://www.swiboo.ch or www.edizionipaguro.it
the traditional way – at your bookshop, ask your bookseller!
the personal way – get a signed copy on following dates:
in Switzerland:
2020
17.9.20      @ Café Amboss, Bern starting 5.30 p.m / www.cafeamboss.ch
26.9.20     @ Realisierbar, Steinen SZ starting 5.00 pm / www.realisierbar.com
14.11.20     Meeting Swiss Writing Women, Bern
in Italy:
2020
in planning and depending on the regulations due to COVID-19
22.03.2019     Reading @ Fabrica – Ceramic Factory in Vietri/Amalfi Coast, 6.30 pm – the event is organized by La Congrega     Letteraria Vietri/Italy***POSTPONED TO A LATER DATE – DUE TO THE TRAGIC LOSS of FRANCESCO CITARELLA***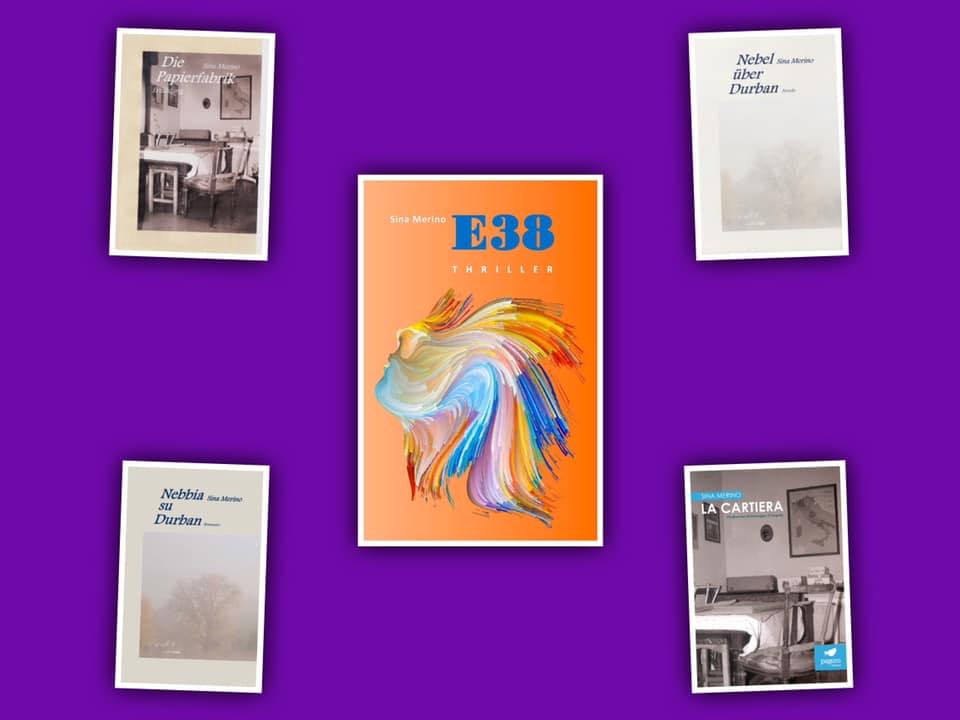 Books already sold to these countries: Argentina, Brazil, Dubai, France, Germany, Italy, South Africa, Spain, Switzerland, Tunisia, Uruguay & USA! 
© 2003 – 2020 Sina Merino – The Paper Factory Productions. All rights reserved – Alle Rechte vorbehalten.