Monthly Archives:
Februar 2005
Hi everyone!
I was invited to a panel discussion at the historical museum in Baden, moderated by Radio Argovia speaker Patrick Nöthiger.
Actually at the museum is an exhibition with pictures in black&white about "The italians are here". On this occasion took place the discussion with other representatives of foreign imigrants.
The word "Tschingge" is originally an offensive and discriminating word to italians, by humiliating them. But the word itself is derivating from "cinque", equal 5. So with the discussion we tried to give an answer, if there are still "Tschingge" in Switzerland? Because today the italians are well-seen in the swiss society, but other nations feel today discriminated and it seems a social phenomenon, because actually the people from the balcan states are the one disliked.
We discussed about the topics integration, naturalization, racism and the ranking of nations, so many Turkeys, for example, love to live the italian lifestyle.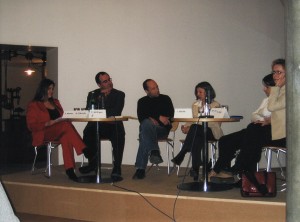 The panel discussion about "Tschinggen"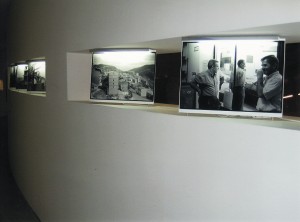 A foretaste of the exhibition…black & white pictures, another passion of mine