Hi everybody!
My book varnishing will be well remembered to my guests. They all could live a beautiful experience in the wine cellar @ restaurant Hirschen, with mediterranean delicacies, good wine, candle-light and the story in living form, because there were the other protagonists of the book present and they were glad to talk about their own story. Many thanks for the flowers I received!
Auntie Lisa is happy, to have her part in the book,
she was the godmother of my book…well, our family-book!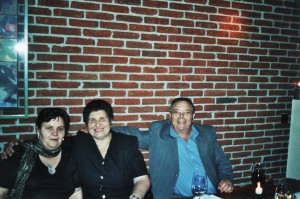 the other protagonists of the book: my mother, auntie Lisa & uncle Francesco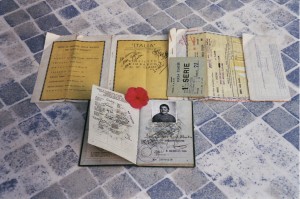 auntie Anna's old passport and the one way ship-ticket Naples to Buenos Aires