I was invited for a reading at Kaleidoskop in Buchs, the village where I live. And this reading is probably the last one. In the future I will have a low profile about writing, because I want to concentrate myself on the writing workshops and some other new projects, but I'll keep you informed. Of course in my new projects is a new book planned, I'm thinking about to write my first novel, I have some idea, how it should come out!
Have a good time meanwhile!
Love, Sina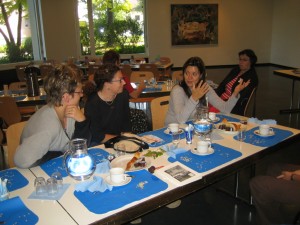 Discussing about the book & explaining the making of…and of course all the emotions I had doing it!