For a long time, Naples was proposed to people through the media as a real one garbage and ruled by a bad organization. This came to a peak when Roberto Saviani published his book "Gomorra", which was filmed later. I'd like to introduce you to this special town, you will surprised about its citizens. It's known, that neapolitan people have a special heart, which  I can truly confirm, as being one of them ;o). We where wandering around this town, visiting historical places (once we had a king and I'm proud to know personally very well one of the princes of the royal family). Venite con me:
vedi Napoli e muori…;O)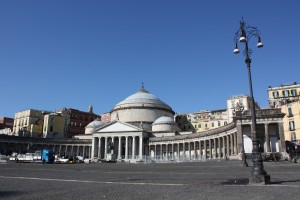 Piazza del Plebiscito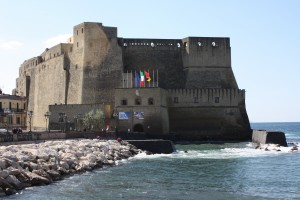 Castel dell'Ovo
Beautiful view to the gulf of Naples and Vesuvio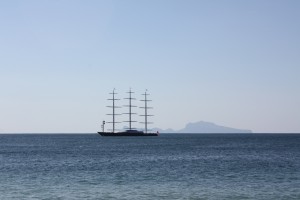 we were lucky to assist Americas' cup, in the background the isle of Capri
called as well "Il mocassino"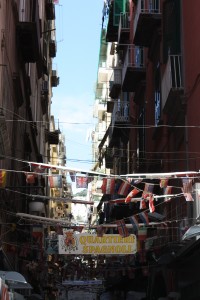 …please avoid to get inside the alleys of this quarter,
even you are curious to see the real neapolitan life,
it's not a touristic place inside there!
you will see them too!
Neapolitan's are well known for their sense of humour
and as well for their superstition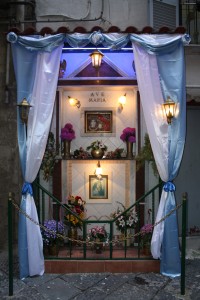 and for their strong faith in god and
all kind of saints, the local one is San Gennaro
back street view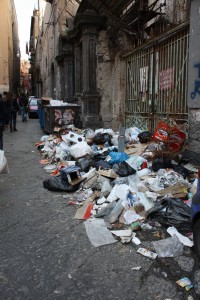 no comment…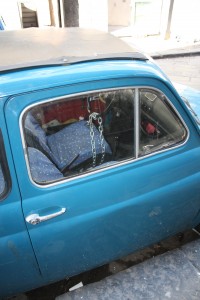 take care of your car ;o)