Hi everyone!
For one day I slipped in the role of a model by showing my beautiful white teeth! I got up early in the morning about 5 am, combed my hair and put make up on my face. Near the lake of Sempach was the shooting, there were some professional models and as well facultative models like me, but we were casted about our beautiful teeth to boost up the homepage of the company Straumann, who' s specialised in dental care and implants. Btw, my teeth are original ones!!!
Ralf Spitzenberger and his team directed the shooting and it was a real interesting experience to see, how strenuos the job as model can be. In fact in the evening my whole face hurted because I had to laugh all the time, show my teeth in an authentic way. Here you see the making of and the resulting pics: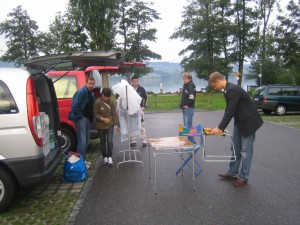 The crew preparing the clothing…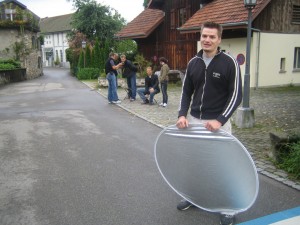 Looking for the right light!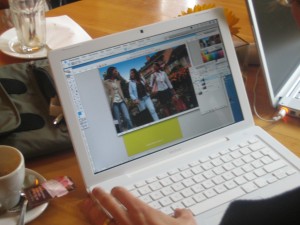 Critical look to the pics!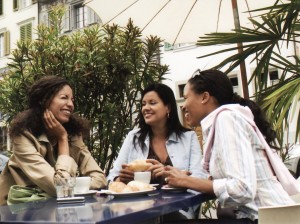 I think, we had around 5oo shot pics until Ralf Spitzenberger decided for this pic…
and for this one! The pics change alternately with others on the homepage of Straumann,
it was real fun to do this and I would do it again, maybe I should ask Michel Comte?